Grant Programs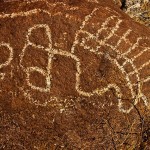 The Coachella Valley Mountains Conservancy is now accepting project proposals on a continuing basis until funding is no longer available for the following Bond Acts:
Proposition 12: Safe Neighborhood Parks, Clean Water, Clean Air and Coastal Protection Bond Fund.
Proposition 40: California Clean Water, Clean Air Safe Neighborhood Parks and Coastal Protection Fund.
Proposition 68: California Drought, Water, Parks, Climate, Coastal Protection and Outdoor Access for all Act of 2018.
Proposition 84: Safe Drinking Water, Water Quality and Supply, Flood Control River Protection Fund.
Eligible applicants include: cities, special districts and other public agencies as well as nonprofit organizations.
The criteria for project proposals will be based on the following:
Bond Eligibility Requirements: the protection and restoration of rivers, lakes and streams, their watersheds and associated land, water, and other natural resources, enhanced access to recreation or efforts to respond to climate change.
Conservancy Current Grant Guidelines and Priorities: habitat or resource values, extent of development potential, availability of other funding, parcel size and location near other conservation or recreational sites.
The Conservancy also operates a grant program funded by Proposition 1, the Water Quality, Supply, and Infrastructure Improvement Act of 2014, to support projects implementing the California Water Action Plan in the Coachella Valley. For this program, the Conservancy issues periodic Notices of Funding Availability for competitive rounds of funding. Consult the Proposition 1 Grant Program Guidelines for more details on eligible projects.
Proposition 1: APPROVED GUIDELINES
Proposition 1: Grant Program, Notice of Funding Availability 2021-01
Further information and Application Packet: Please call the Conservancy Office at (760) 776-5026 for more information about the Conservancy's Grant Guidelines to determine if your project is appropriate for these programs and to obtain a current application form. Grants are awarded by the Conservancy Board of Directors.