Grant Programs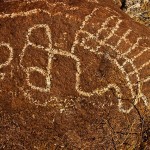 The Coachella Valley Mountains Conservancy issues grants to public agencies, nonprofits, special districts, cities and tribes for projects that support watershed health, strategic land conservation, vibrant recreation and tourism, resilient communities, and wildfire recovery. The projects that we fund throughout our service area are developed by our community partners with assistance of local CVMC staff. Our holistic approach yields projects that address local needs, align with our strategic plan, and address state priorities to reduce greenhouse gas emission, improve habitat, and protect water supply infrastructure.
Current Grant Opportunities
The Coachella Valley Mountains Conservancy (the "Conservancy") is pleased to announce its latest  Notice of Funding Availability (NOFA) under its Proposition 1 Grant Program. CVMC is now accepting  applications for Projects implementing the California Water Action Plan in the Coachella Valley.
Check out the California Grants Portal for information about what grants CVMC has made to date. It's also your one destination to find all grants and loans offered on a competitive first-come basis by other California state agencies.
Workshop on CVMC's Current grant opportunities– December 12, 2023 2:00 pm  | January 11, 2024,  2:00 pm